Spring 2014 – Looking forwards to the German Property Market

It is that time of year when we start to do our "spring cleaning" and look back at what we have [or have not!] achieved on a wider or personal level in the last year, and look forward to what the next year will bring. Here will do just that, and look at the big developments over the last 12 months, and look at what we predicted for the year. We will also make some predictions for the next 12 months..
Review of German Economy
As the Eurozone crisis went from bad to worse to a bit better again,, it is useful to look at the year as a whole and look at the economic situation in our primary market of Germany. Using the key factors, the year panned out like this:
Unemployment – Fell from 5.4% to 5.1% [seasonally adjusted, Eurostat / DB]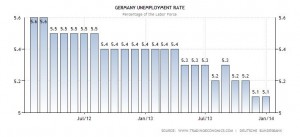 GDP up 1.4% [destatis.de].
Business Confidence [Ifo Figures] – rose from 100 to 111, the most positive for nearly 3 years and squarely in the "boom" quadrant of their modelling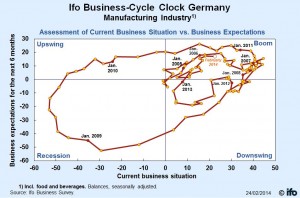 German 10 Year Bund – Rose from 1.3% to 1.7% – a sign of potential higher interest rate environment creeping in
Mortgage Interest Rate – 10 year fixed rates crept up a little in last year to around 3%.
Inflation – falling slightly lower this year, now at 1.3%
Stock Market – DAX up 23% on the last year, last year was up 25% also.
Budget Deficit – cut from 0.8% to 0.1% [government to cut deficit to zero in 2014]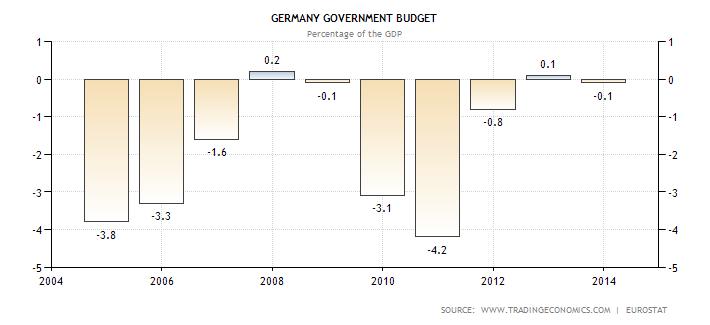 Exports up 3.6%, trade surplus of 199 Billion Euro, now the highest ever on record
Tax Revenue – 570 Billion Euro, up 3.3% on 2012 [Dw.de].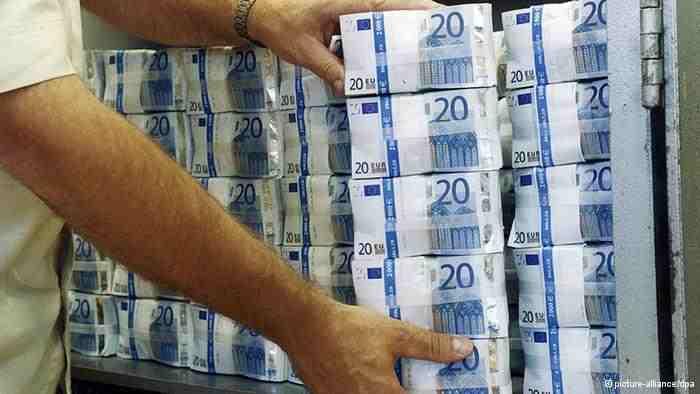 So, on the major indexes above, the German economy performed very well and outperformed the expectations of many. The fact that the key inflation target has been maintained and unemployment remain under control despite the surrounding turbulence in wider Europe has been somewhat of a feat.. The big focus this past year has been to the elections, and the eventual formation of the coalition government in Germany. Whilst this has been going on, the Eurozone situation has at least been out of the headlights, and markets have quietened down on talk of potential break up of the Union and possible country defaults. Right now, all the talk is of a gradual repair in the Eurozone and most economies are seeing the start of growth.
The big talk internationally now when Germany is discussed is how their hugely successful export economy can begin to consume more and eventually import more, especially from the troubled southern Euro countries. These structural reforms will take time. That said, one of the key decisions taken by the incoming coalition in Germany has been to introduce a [fairly generous] new minimum wage of 8.5 Eur per hour. There is hope that this will start to bring Germany out of the lower wage economy and enable more of its citizens to start to spend and consume more. That's the hope anyway, but inflation and unemployment will need to be monitored as we go with this "experiment".
For 2014, the German government is expecting a steady increase in GDP on the back on increased consumption and private investment and an increase in employment levels by around 1%. So it seems very much "steady as she goes" for the economy as a whole. For the real estate industry in particular, it will be interesting to monitor the effect of tighter rent controls being introduced in some of the bigger cities and also if the government perceive any growing housing bubble and if so how they tackle that.
Last 12 months – Review of ProVenture Markets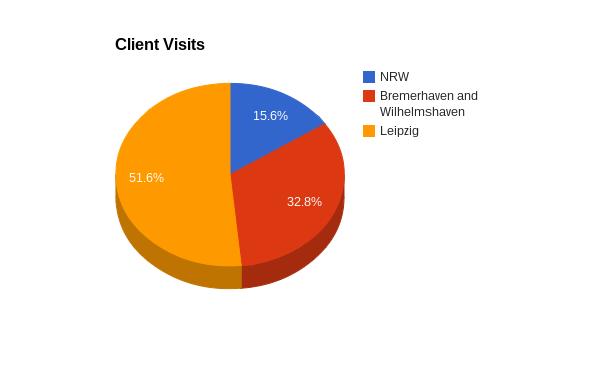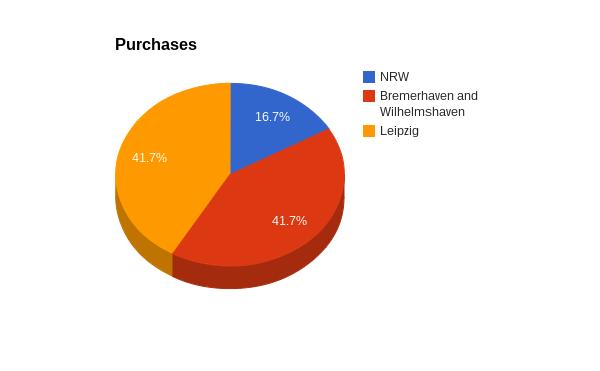 We have seen a roughly equal split this year for client visits to the East [principally Leipzig] and to the West [North Rhein Westphalia and Bremerhaven]. Whilst in previous years clients toured purely eastern cities such as Leipzig and Berlin, increasingly clients are seeing value in the markets in which we operate to the west of the country. This demand led to one of the reasons why we opened up a new city in the latter part of the year; Wilhelmshaven, on the North Sea coast.
From the pie chart above, we see that actually nearly 60% of the completed transactions occurred for our clients in the cities to the west of Germany in 2013, and this trend was increasing through 2013.
New Markets Researched in Last 12 months
Whilst we are focused full-square on Germany, we have also looked to new markets in which to operate. In Germany, our focus is increasingly moving on from where ProVenture began operations in the East of the country and looking towards pockets of value in the West where it exists. Primarily our move away from the East has been caused by the fairly dramatic price increases we have seen their since we started operations in Germany, whilst rental levels are still fairly subdued when compared with many parts of the West. That is not to say the East does not represent value to our clients any more, just that the tremendous value in offered say in the 2008-2011 period has started to recede. As the Eurozone pulls out of recession, and the German export machine continues apace, we are increasingly looking to the manufacturing heart of Germany [North Rhein Westphalia] and the shipping hubs [Bremerhaven and Wilmeshaven] for pockets of value. With interest rates still low at around 3%, we are finding sustainable yields in these markets at levels much above the financing rate sometimes up to around 10% yield. The margin above the finance rate is very much like our earlier days in the markets of Berlin and Leipzig in 2008-9, when property prices were often half what they are today in these cities.
On from Germany, we have an increasingly close eye on to the urban market in Spain and we see increasing value in the markets of UK outside of London and Ireland but not tempting enough yet for us to begin operations there yet. We see for 2014 the market in Germany, with good yields and excellent finance in place, as being our sole market of operation once more.
Predictions for Next 12 months
Here, we stick our necks out and make some predictions for our property markets. To "name and shame" ourselves, first lets look at some of the headline predictions made this time last year:
Our Predictions for Last Year
Activity in our markets continues to be around 40% in the East and 60% in the West.
We got this about right
All our markets see capital growth, with average of 15% in Leipzig and 10-15% in the West.
According to a recent report from Jones Lang Lassalle, these capital increases are very close to that which was recorded in 2013, with Leipzig perhaps growing a little quicker in the areas in which we have operated.
Rents increase fairly quickly in Leipzig [10% increase in average locations], and pressure also elsewhere.
Actually, rents in Leipzig increased slightly quicker than this in 2013, at 13% according to Jones Lang Lassalle
Mortgage rates remain fairly flat, at around 3% for a 10 year deal, although finance levels remain lower at around 60-70% loan to value being typical.
We got this one right
Germany starts to experience wage and general inflation a little higher in 2013, forming part of a re-balancing with other Eurozone countries.
Not a huge wage inflation this year, but perhaps this is coming in 2014 with the introduction of the minimum wage.
Germany stays within the Euro, Greece struggles to do so.
Ok, half right here…
Growth in Germany reaches 1.5%, higher than anywhere else in Eurozone once more.
We got this one fairly close
James, the most travelled in the team, misses just 5 flights this year, down from his 2012 total.
Well, I know for a fact he missed 1. Not sure how many he did not own up to…
Predictions for Next 12 Months
ProVenture move 80% of the operation to the west of the country, and go to a steady state of 20% of business still in the East.
Rent levels in all our markets increase by an average of 5%, but rental increases become increasingly on the political agenda
Finance rates remain in the 3-3.5% level for 10 year fix mortgages
Inflation stays between 1-2%.
House prices gain pace in many cities, 10% growth is typical
There is increasing speak of a bubble in the bigger markets such as Berlin and Munich.
James sells so many properties, he begins chartering his own aircraft, but still misses that.
Whatever you get up to in your investment life in the next 12 months, we wish you the very best luck and hope you enjoy it and find it stimulating.